Save time on your next visit
Place your pickup order today and we'll have it ready for you!
Place an order for in-store pickup ahead of time and we'll have it ready for you upon your next visit.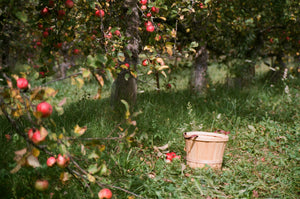 The secret ingredient
freshly picked apples
We not only hand peel, core, and slice all of our apples, we also grow a good amount them right here at our bakery. What we can't grow on site, we source as close to home as possible.
Shop Apple Pie
Shop All Pies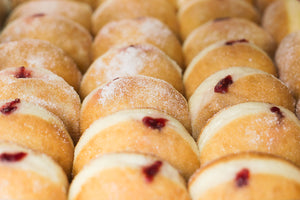 Be the office hero
1 Doz. Donuts
Pre-order your donuts, stop in on the way to work, then sit back and relax as you become the office hero
Shop Donuts
Shop All
A gathering place
More than just a bakery
We believe that a bakery should be a place where a community can come together. We've gone all out to make that happen.
Read More
Sip some tea in
A Quiet Corner
We couldn't just watch an old barn go to waste. So, as we often do, we got busy preserving something nostalgic. You'll love the way it turned out.
Read More
Our Story
We're a tad bit nostalgic
Our story is one of working, dreaming, learning, and doing. With every step, we've preserved a bit of history, whether in our old fashioned recipes, or the restored woodwork in our store.
Read More